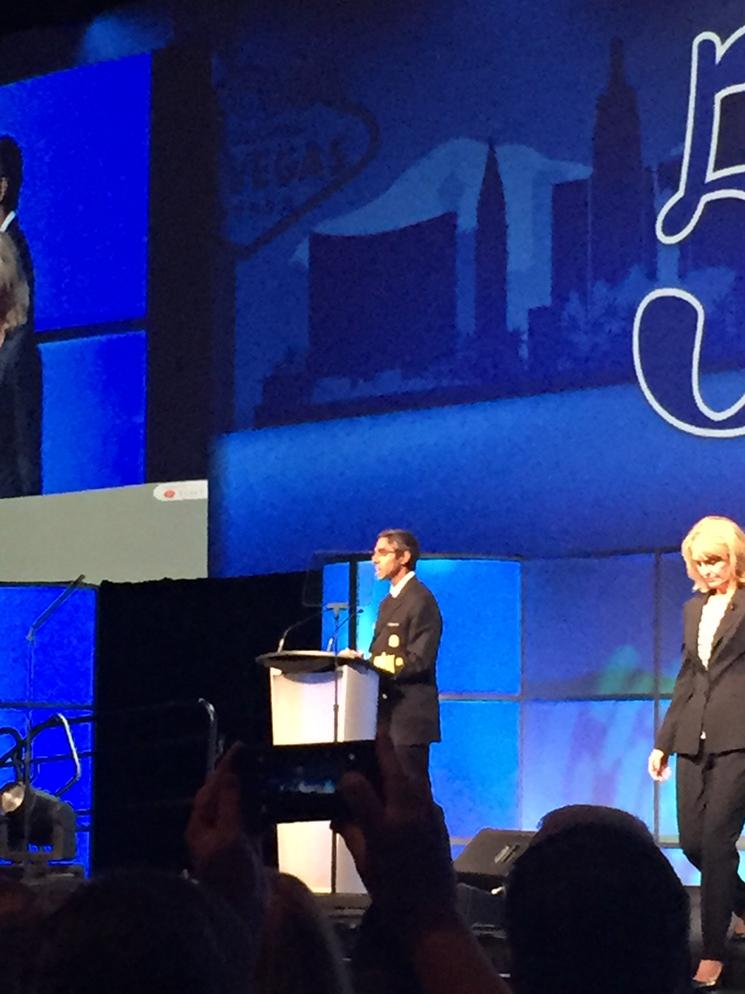 (co-written by Kristin Wheeler, Associate Director) 
Parks need health partners and public health needs parks. That was the ever-emergent theme of this year's National Recreation and Park Association Congress. At this congress—one of the biggest parks and recreation conferences in North America—the Surgeon General announced his call to action on walking and specifically highlighted the importance of how parks and recreation create healthy, active communities. At the Institute, we know that the intersection of human health and parks is prominent, but hearing our colleagues at the national level discuss their involvement with this intersection was educational and rewarding.
What we learned
Health systems are taking a closer look at parks—The Surgeon General's opening remarks hammered home the value of parks to health. His approach was significant because he talked about parks not just as part of the built environment, which has a big influence on public health, but he specifically talked about the inherent properties of a park, as opposed to other parts of the built environment. The fact that usually the only way to get to a park is to walk or roll (from your house or your parked car) is significant and can influence the policies and environments around the park as well.
Parks want to learn more—The Institute's two sessions, in which we discussed our regional and national work regarding Park Prescriptions, were well attended and netted fruitful discussion on ways that other agencies can incorporate health into their current missions. All of the agency representatives we spoke with were eager to engage in active stewardship of community health, but wanted more tools to help them navigate the often complicated world of health systems. While we may not have all of the answers, our collective resolve to bridge the two systems of parks and public health are moving us in the right direction. 
Agencies are already trying things out—If there is one thing that conferences are great for, it's chatting with like-minded folks. We met many different agencies that are already trying out different programs in their own jurisdictions to contribute to the health of their communities. It was inspiring to hear of the successes that these different agencies have had and how they have troubleshooted some of the questions that we've racked our brains around. Check out the Miami-Dade Park Prescriptions program or the New Orleans Veggie Prescription program.
There are infinite ways in which parks can and do contribute to community health. Being able to share promising practices openly and willingly benefits the entire movement of making sure that parks and open space are seen as active and vocal advocates for the wellbeing of their communities. 
With that, I hope to see you in the parks. The Surgeon General insists.