Acting Collectively on Climate Change
Image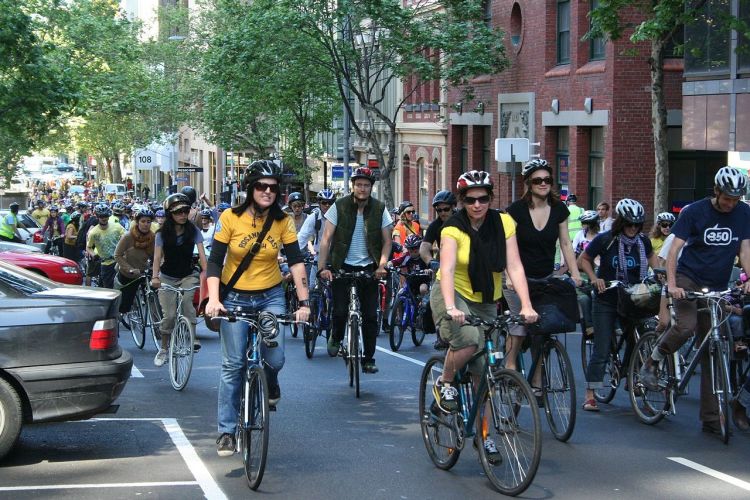 Story/Content
As we approach this Earth Day, it's important to reflect that, as Rachel Carson one wrote "in nature, nothing exists alone." Just as ecosystems are connected, environmental issues are connected to issues of social justice, community health, responsible land management, and much more. One of the most cross cutting environmental problems we're currently facing is climate change, which not only touches the environment but affects the people, places, and animals we care about.
Next week, the Golden Gate National Park Conservancy will be celebrating Earth Day (April 22) with a series of events throughout the week, wrapping up on April 29th. As a part of this celebration, the Institute will be hosting a climate change communications workshop for staff. Scheduled for Thursday, April 27th, this workshop will cover the role that parks can play in addressing climate change, basic climate science concepts, climate communications best practices, and share out some of the exciting progress already happening in our parks. The workshop will also set aside time for participants to think about how they can take back what they'll learned to their own educational programs.
One of the central takeaways for this workshop— and one of the reasons why collective environmental initiatives like Earth Day are successful—is that encouraging collaborative civic engagement leads to systems level action. The scale of climate change can feel vast and overwhelming and people instinctively want solutions they can take. It's important to encourage individual level solutions like using less energy or driving less because these messages are impactful, short, and memorable. However, community level actions have greater impact and encourage a shift in social norms. As social animals, we have the power to inspire our peers and community members and encourage new behaviors. We see how the recycling culture swept San Francisco over the past decade; we can and must recreate this in order to have a tangible impact on the climate crisis.
This Earth Day, think about what causes you care about and learn more about how to get involved with a group working on this topic. Support a public-bike sharing initiative, encourage proposals to subsidize renewable energy in your area, get involved in a local food movement. If you've thought about it, chances are someone else has too and that there's already an organization working to advance your chosen cause.