A Full 2016-2017 Institute-Rate Season at Cavallo Point
Image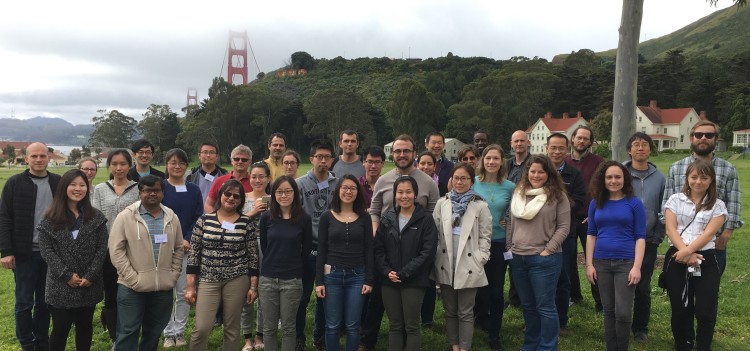 Story/Content
Every year from November through April, the Institute offers a special discounted rate at Cavallo Point - the Lodge at the Golden Gate to nonprofit and government groups addressing environmental, conservation, or sustainability issues. This year, we welcomed 27 groups of varying sizes and for various purposes. From small gatherings, steering committees, and roundtable discussions to board meetings, strategy sessions, multi-day seminars, and international conferences, all our guests took advantage of the stunning setting while exploring some of the most critical environmental issues of our time. 
One of the groups that joined us this past year was The Joint BioEnergy Institute (JBEI) Feedstocks Division, a U.S. Department of Energy Bioenergy Research Center led by Lawrence Berkeley National Laboratory and dedicated to developing advanced biofuels. One of their core values is safeguarding public health and the environment by curbing the effects of climate change. The Feedstocks Division focuses on developing specialty biofuel crops (or "feedstocks") that are more readily converted into biofuels. Their goal is to develop bioenergy crops that can thrive with little fertilization or irrigation on land unusable for growing food crops.
The division's recent gathering was an opportunity to bring together research staff and directors, collaborators from UC Davis and the University of Cambridge, and guests from each of the three other JBEI research divisions. With their first time staying at Cavallo Point through the Convene program, Leah Freeman Sloan, JBEI Feedstocks Division on-site coordinator noted that "Everyone had a wonderful visit. We were impressed by the quality of the hotel and meeting rooms, and stunned by the beauty of the location."
We were glad to provide JBEI an affordable location as they discussed important matters impacting our environment. We welcome all nonprofit and governmental groups tackling similar issues to apply.