The Healthy Parks Healthy People: Bay Area Case Study is Here!
Image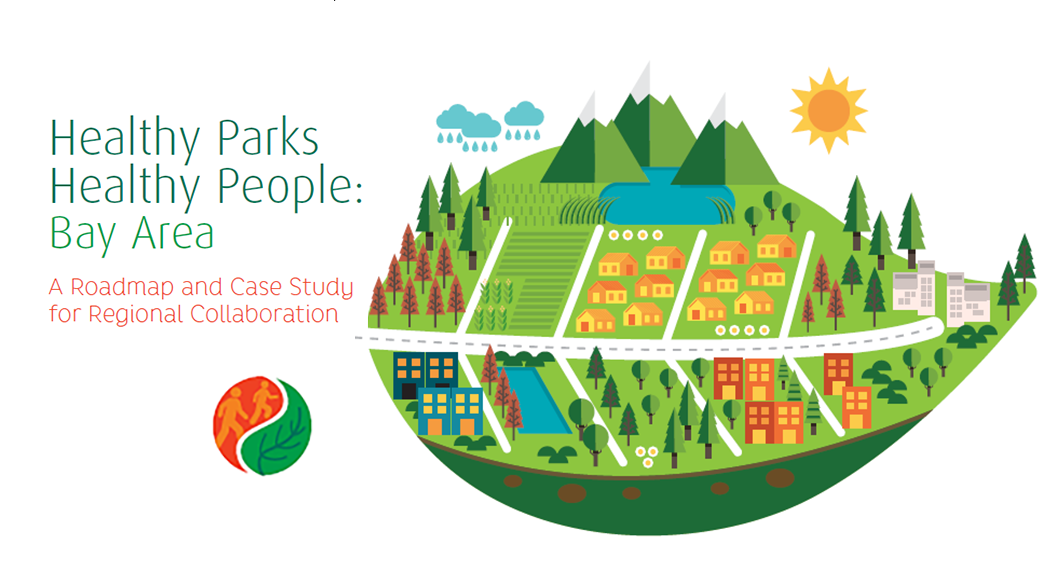 Story/Content
Our Health program's newest report is now complete!
Introducing the Healthy Parks Healthy People: Bay Area, A Roadmap and Case Study for Regional Collaboration.
Since its creation in 2012 we have seen many successes with the HPHP: Bay Area collaborative, and wanted to capture our challenges, successes, and lessons learned to not only share with those who work at the intersection of parks and health, but also with those interested in creating their own regional cross-sector collaboratives.
As a collaborative, HPHP: Bay Area seeks to be a space for park and health agencies to share best practices, workshop programmatic challenges, and accomplishes this through the initiatives of First Saturday programs and Park Prescription programs.
We decided to frame this report as a roadmap and case study for regional collaboration because the story, successes, and challenges of HPHP: Bay Area provide a unique case study and potential roadmap for other collaboratives across the county who are looking to connect health and parks within their agencies and communities.
We also wanted to frame this report within the context of a roadmap because the evolution and growth of the HPHP: Bay Area collaborative has been –and continues to be— a wonderful journey of innovation, exploration, partnership, and iteration.
This report pulls from 30 interviews of collaborative members and comprehensively describes the history of the HPHP: Bay Area collaborative. The roadmap is broken down into six steps, allowing readers the ability to take a deep dive into how to create a vibrant cross-sector collaborative such as Healthy Parks Healthy People: Bay Area. The steps are as follows:
Identify and convene stakeholders
Develop a purpose
Create a collaborative structure
Pilot an idea
Provide consistent and appropriate park programs
Develop tailored Park Prescription programs
This report also provides successful program models of current Bay Area Park Prescription programs.