Institute Fellows Updates
Story/Content
Catalyzing Change by Rhianna Mendez
It has been a little over two months since I began my fellowship and was tasked with detailing the story of the Healthy Parks Healthy People: Bay Area collaborative. As I continue to interview stakeholders and partners from the world of parks, public health, and community based organizations, I am amazed by the many leaders in the bay area who catalyze change. Healthy Parks Healthy People lives within the individuals who work around hectic schedules to impact the lives of others. Healthy Parks Healthy People lives within the communities it reaches. I have been seeking out promising practices and potential lessons learned and along the way I have uncovered refreshing narratives filled with enthusiasm. The collaborative continues to grow and evolve after three years and I know all involved are excited to see what the next three years have to bring.
As First Saturdays continue to thrive with consistency and Park Prescriptions begin to take root, many are looking forward to larger systematic changes. Of particular interest is a change in the way we structure medical care. This concept, of course, is nothing new but there has never been a time where so many sectors are chipping away at an over-haul. There has been recent success in changing the way we bill a doctor's time that allows for a conversation instead of just a diagnosis or prescription. One example revolves around palliative care and end-of-life discussions between doctors and patients. A very contentious topic in 2009 has now seen wider appeal as society begins to rethink the time doctors spend with us. The time is ripe for change and the collaborative will use this momentum to continue to impact lives locally and forge change nationally.
Visualizing The History of Fort Baker by Sophia Choi
It has been a little over two months since I took on the role as the Urban Fellow at the Institute. An important part of my project on post-to-park conversions has been looking back at the history of how Fort Baker and Crissy Field in the Bay Area, and Governors Island in New York, have developed into such wonderful public parks in urban areas.
One of the first steps in my search for lessons learned from the transformations of these urban parks was visiting Golden Gate's park archive, located in the Presidio of San Francisco. The military building turned gold mine of photos, plans, and letters, was overwhelmingly abundant – in the best way. My first visit to the archives was a bit daunting, but the archival curator, Amanda, was extremely helpful in guiding me through millions of archived material on the Golden Gate National Parks.
Not knowing what exactly I was looking for, Amanda suggested I start from a large binder of photos and plates of Fort Baker. As I flipped through, page-by-page, I was amazed to find that the black and white images of military infrastructure looked exactly the same as how the buildings look now; the look of the building that used to be the home of military officers but now houses the Institute had not changed since its history.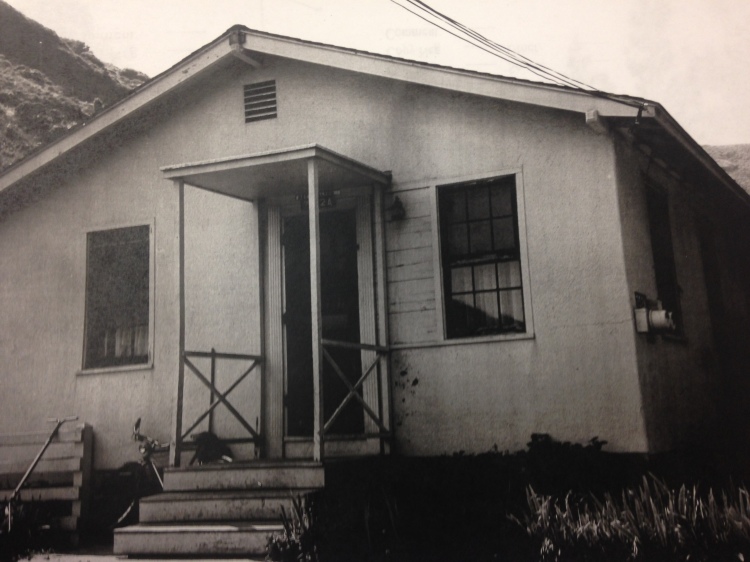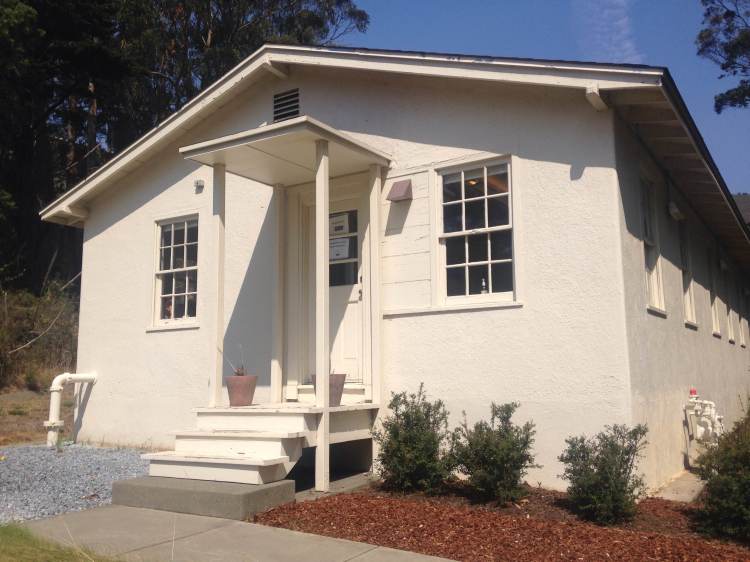 Literature and document research has been crucial to gaining insight and learning from the transformation at Fort Baker. These photos showed a critical transition from a dilapidated military post to a thriving public place of nature and respite, all the while preserving the sites specific cultural landscape.
I felt a sense of nostalgia, tracing the steps of the park history vicariously through these photos. Being able to visualize and see Fort Baker's history was impactful in my research both emotionally and intellectually. I was reminded of the importance of telling a unique story of a place, and how that story can create a more profound connection between people and their parks.