The Muir Campfire Summit on Diversity, Relevancy, and Inclusion
Image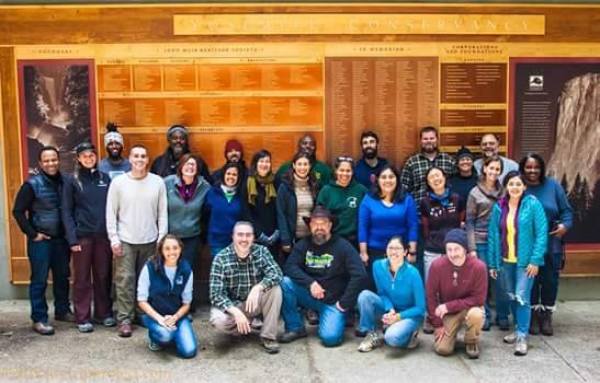 Story/Content
This week's blog post comes from Elizabeth Lindner, Program Manager, Internships and Service Initiatives, at the Golden Gate National Parks Conservancy. Elizabeth had the opportunity to attend a Diversity Conference in Yosemite National Park and shares her experiences and thoughts on the gathering and its implications for the National Park Service and the environmental movement at large.
In May, 30 professionals gathered in Yosemite National Park to pioneer a solution-based conversation about inclusion, relevancy, and diversity in outdoor spaces. I was very fortunate to be invited to this historic summit. We were led by Teresa Baker, an outspoken advocate for making environmental organizations and outdoor spaces more representative of the country's demographics. Teresa joined forces with Robert Hanna, the great-great-grandson of John Muir, to bring us all together.
I think that we all came there with some sense of trepidation, wondering exactly what the next three days would bring. Most discussions fail to get into the difficult realities about why diversity, inclusion, and relevancy have been discussed for 20 years without much actual change, but this summit was different. Teresa and Robert immediately encouraged us to be open, honest, and dive deep into the tough questions about diversity. Nothing was off the table – and it was completely refreshing.
There was a lot of frustration that came out around our circle. And while none of us had any easy answers, the simple task of being heard and listening to people who experienced the same thing, provided a strong sense of support and motivation. Though we couldn't solve the issue of diversity, relevancy, and inclusion in outdoor spaces, we made an impact on the discussion itself. We outlined strategies and ideas to promote inclusion, we reinvigorated each other to go back and continue to work towards diversity in spite of the obstacles, and we brought attention to the broader environmental community that this deliberate discussion was taking place (even making the Facebook page of the National Park Service!). And for ourselves, we created a tight network and community to help inspire us to keep moving forward.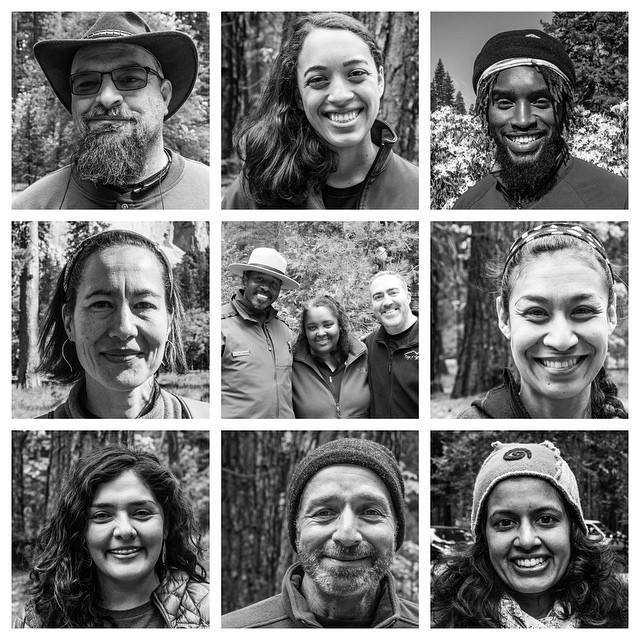 I feel incredibly lucky to have spent four days with a group of amazing, hilarious, and absolutely wonderful people. There are few words to describe how much each of them inspired me to be a better public servant. I am more confident than ever that we can create a more representative and inclusive environmental community.
Photo Credit: James E. Mills at The Joy Trip Project