Post-to-Park Transformations
Image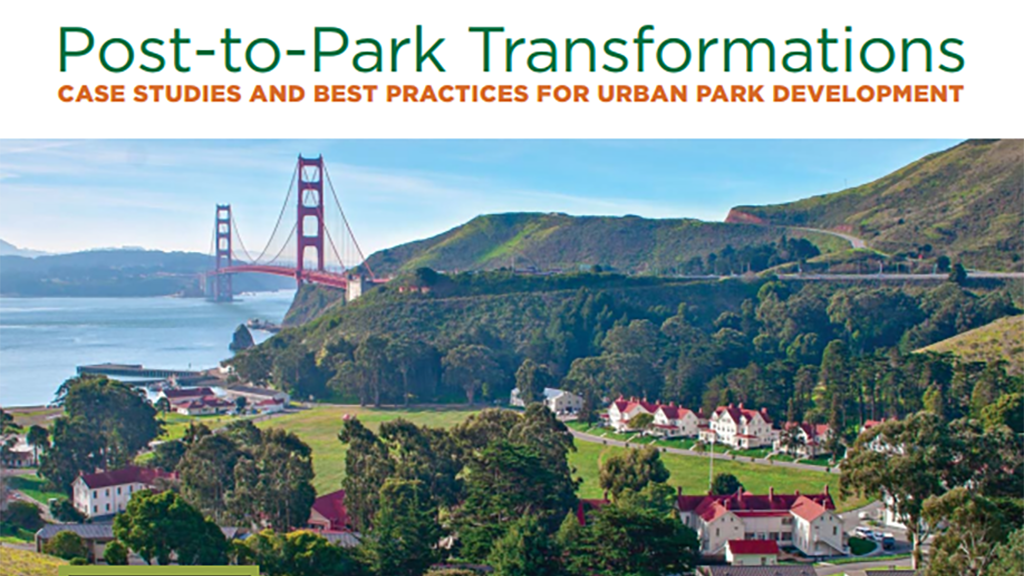 Story/Content
Amidst a global rise in population, cities and urban areas are absorbing much of this growth, posing many challenges and questions. How do we conserve and rebuild the open spaces in our urban areas in ways that are sustainable and conducive to healthy lifestyles for diverse communities? This has become not only a topic of discussion for architects, urban designers, and planners but also a driving force in many new projects.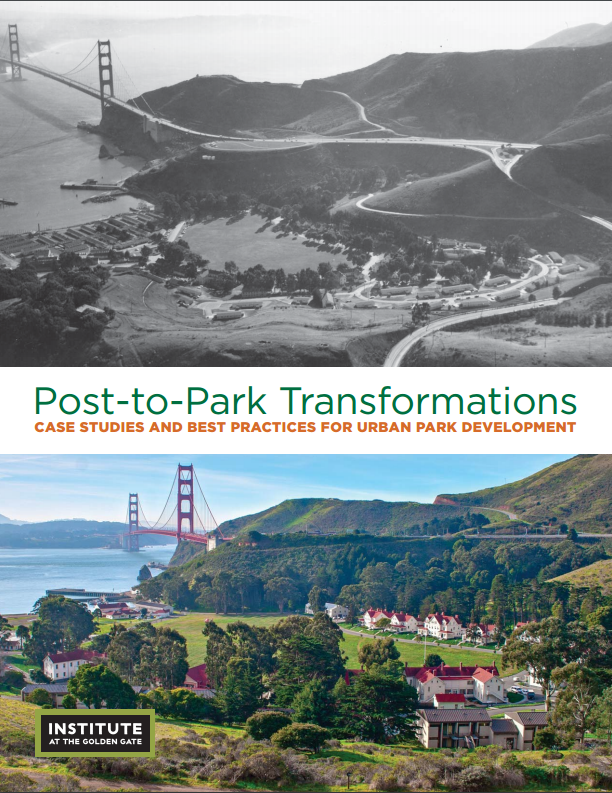 It is especially an exciting time for these disciplines as well as its many cross-sector industries because the awareness of this societal challenge is no longer siloed to our cities' builders; the awareness is resonating with the larger community as the diverse inhabitants of urban areas are experiencing the impact and consequences of rapid urban growth first hand.
The challenges in creating spaces for diverse communities, paired with the challenges that come with working around the density of existing built structures have given way to some of the most creative and innovative urban park spaces today. Ranging from reclaimed industrial spaces, conservation of historic parks, to innovative infrastructure reuse projects, the new urban park is constantly being redefined as a result of the efforts of communities and industry leaders.
The recent transitions of former military bases to public parklands provide critical examples of how local needs, community interests, and partnership opportunities ever present in cities can be leveraged to create engaging and sustainable urban parklands. Looking at Fort Baker and Crissy Field in the Bay Area, and Governors Island in New York, the Institute gained valuable insight on urban park planning and implementation. After conducting research and interviewing key stakeholders who helped create these parks, we collected our findings in our report, Post-to-Park Transformations: Case Studies and Best Practices for Urban Park Development.
While many practical sustainable building practices are present in the parks of the case studies, we wanted to put our focus on the potential that diverse urban areas harbor to bring together people from different industries, experiences, and interests in order to implement great parks. We hope that this report and lessons learned could be used for innovation in the role of parks and public places in cities and encourage others to take advantage of the rich cultural fabric of urban centers to keep parks relevant, engaging, and beneficial to a changing and growing population.