Re-introducing the Institute
Image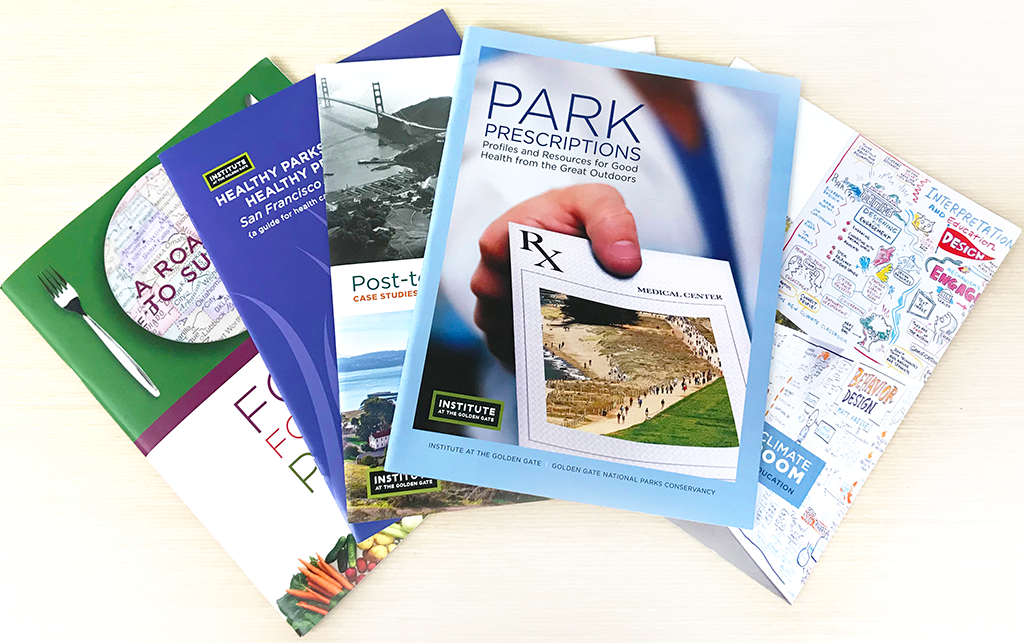 Story/Content
Welcome! We are the Institute at the Golden Gate, the innovation lab at the intersection of parks and social good. For 10 years we have reimagined the value of parks, looking beyond conservation and recreation to find innovative opportunities to serve our communities. This has driven how we think at the Institute, but how we work to fulfill this mission has evolved over time.
We constantly ask ourselves, "What can the Institute uniquely contribute to make an impact?" And we are excited to share where we can help. Whether you're familiar with the Institute's previous work or you're just discovering us, we want to take this opportunity to reintroduce ourselves and give you a sense of what to expect from us in the future.
The Institute is an idea-driven organization that is constantly searching for new ways that parks can serve as catalysts for social good. As a program of the Golden Gate National Parks Conservancy, we draw on innovation within our own parks and source ideas from across the country. To share and build on these concepts, we draw on these core competencies:
Convene: From inspiring gatherings through our partnership

 

with Cavallo Point–the Lodge at the Golden Gate to empowering learning events, the Institute brings together unusual suspects to ignite sparks of innovation. By designing space for inquiry, learning, and reflection, we encourage new voices, challenge the status quo, and identify new opportunities.


Explore: We think creatively about areas where parks do not yet have a seat at the table but have something important to contribute. Once we find a new idea or innovation, we tap into our community of practitioners to conduct practical research. We convene across sectors to find replicable, scalable solutions and dig deeper into how they work.


Create: Our ability to transfer knowledge to our community is critical to our impact. To do this, we focus on the how. We create toolkits, roadmaps, webinars, trainings, and more to provide practical guidance and demonstrate how to adapt solutions that fit a variety needs.
This process is not always linear. We are constantly adapting and iterating, keeping our finger on the pulse, learning from you, and highlighting your successes and frustrations.
We have so much more to say! In the coming months we will be sharing more of our work and keeping you updated as ideas emerge and progress. If you read something that piques your interest, have a question on a specific project, or want to share an idea with us, please don't hesitate to reach out!